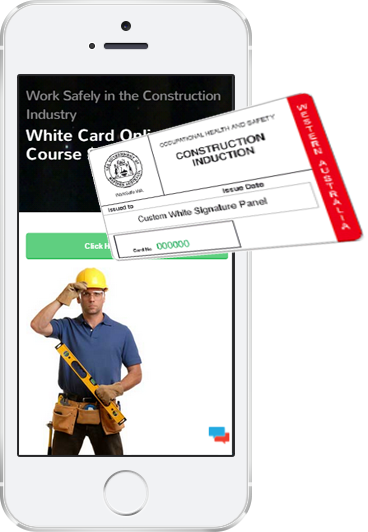 Best
Training
CPCCOHS1001A - Work Safely in the Construction Industry, also known as the White Card Course. Read below for full course details or click the Register Now button to get started.
Click "Register Now" to start this course.
Read More

White Card Online
WHITE CARD TRAINING
CPCCOHS1001A - WORK SAFELY IN THE CONSTRUCTION INDUSTRY ONLINE - ONLY $60!
---
The delivery of the training and assessment including the issuing of statements of attainment are delivered by Eclipse Vale Pty. Ltd. a Registered Training Organisation number 32252. Best Training has a 3rd party marketing agreement with Eclipse Vale Pty. Ltd.
---

WorkSafe Approved White Cards
The White Card is a legal requirement for any work to be conducted on a constrution site. Our White Cards are WorkSafe Approved for the following States: VIC, NSW,SA NT ACT, WA, QLD, TAS. Your White Card will be issued by our registered training organisation (RTO). Our pass rate is 100%, You can Train Today and Be Working on Site Tomorrow for only $60.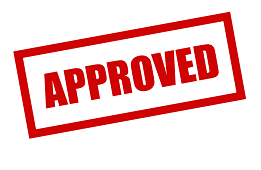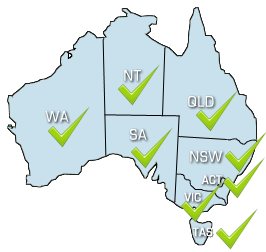 Online Training Checklist
Our Training Is Worksafe Approved.
100% Pass Rate! - Nothing To Lose!
Learn on any computer
Print your certificate straight away
Average Time to Complete is 2 to 4 Hours!
Your Card is Sent Out Within 24 Hours Of Completing Your Paperwork ..NO Long Delays
Read Our Customer Feedback!
Hayley From Victoria





Hi there, I have completed the online course, fantastic course very easy to understand use and follow thanks :) I am a Trainer at an RTO in melbourne it is always nice to see good material :)
Mark From Western Australia






Thankyou for your prompt service, we tried other assessment providers, but your company was the easiest to access and very efficient. We will recommend you to other contractors and tradespeople. Regards Mark


Our Online White Card Course is valid in all states of Australia: Victoria, Western Australia, ACT, Tasmania, New South Wales, Queensland, South Australia, Northern Territory.
The Construction Inducation course is sometimes known as the "Victorian Red Card", "WA Blue Card" or the "White Card".