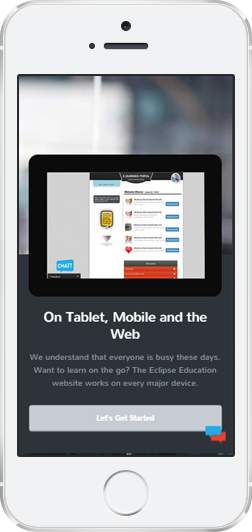 Best
Training
SITHFAB002 - Provide Responsible Service of Alcohol (RSA) Online Course. Read below for full course details or click the Register Now button to get started.
Click "Register Now" to start this course.
Read More

RSA Online
RSA ONLINE COURSE
GET YOUR RESPONSIBLE SERVICE OF ALCOHOL RSA COURSE ONLINE - ONLY $34.95!
---
The delivery of the training and assessment including the issuing of statements of attainment are delivered by Eclipse Vale Pty. Ltd. a Registered Training Organisation number 32252. Best Training has a 3rd party marketing agreement with Eclipse Vale Pty. Ltd.
---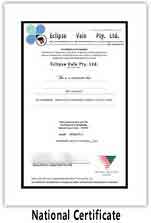 About Online RSA Training
Queensland Approved & Nationally Recognised RSA Online Training - You will receive your certificate for $34.95!
The Provide Responsible Service of Alcohol (RSA) certificate is Nationally Recognised and a compulsory requirement for anybody wanting to work in an environment where alcohol is available for purchase. This RSA Online (SITHFAB002) unit is part of the Tourism, Hospitality and Events Package under the requirements of the Australian Quality Training Framework (AQTF).
Unit Name: Responsible Service of Alcohol
RSA Online
Price & Payment Method: $34.95 AUD - No Hidden Costs.
Pay with Credit Card, Money Order or Cheque.
Unit Code: SITHFAB002



Sign Up Now
Register to start this unit in minutes.
Sign Up
Check Your State Requirements
After completing the Responsible Service of Alcohol (RSA) unit, you will be able to serve and sell alcohol in licensed premises. It will allow you to understand and comply with the legal responsibilities associated with the service of alcohol and Harm Minimisation.
Read More
.
Common occupations for workers within the hospitality industry who serve alcoholic beverages are:
Bus Person/Bussy
Cellar Hand
Food and Beverage Attendant
Bar Attendant
Bottle Shop Attendant

Host/Hostess
Cocktail Bar Attendant
Sommelier (wine steward)
Room Service Staff
Glass Collectors

RSA Online Training Checklist
100% Pass Rate! - Only Pay When You Pass! Nothing To Lose!
Learn on any computer
Print your certificate straight away
Nominal Time to Complete this unit is 10 Hours!
Sign up in seconds and start your course immediately